We had a green Christmas. Actually, it was more like a mud Christmas, with tons of rain. Now, we have snow. It started snowing last night at around 9. It continued to snow until these photos, which were taken at 2 pm. Now it is blowing a gale. Mind you, a blizzard is nothing compared to the devastating earthquake in Asia. I'm not complaining ...
The front yard

My car isn't going anywhere soon.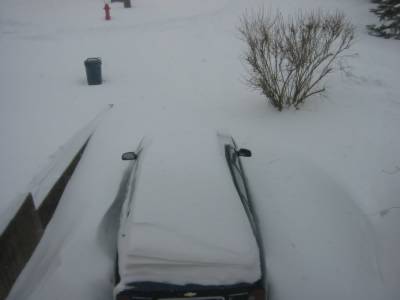 The back deck in a moment of calm. The snow is knee high, with drifts to my waist.